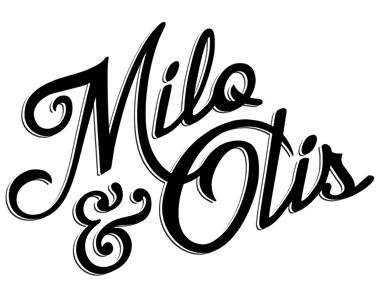 DJ duo Milo and Otis had this to say about their latest release "Goin Down"
"In a world that is unoriginal, we keep it unoriginal by making unoriginal music. Here's our new unoriginal mix. Yay."
For their latest track Milo & Otis joined the bandwagon and made a Trap influenced track, which is obviously what their description is referring to. Even though they're joining the "bandwagon" this track is absolutely amazing, and better than some tracks that have been released by "Trap" DJ's. For those of you who don't know Milo & Otis (And yes they're referencing the old 80′s kid movie, kudos if you actually know what i'm referring to.) are a DJ duo who produces tracks ranging from Moombahton to Krump. They are without a doubt one of those talents just waiting to be discovered because it's only a matter of time. On their latest dabble in the Trap genre they sample Young Joc's "Goin Down", which goes perfect with the drum centered underlying beat. It's on the lighter side of Trap and you can hear their usual Moombahton style infused in to it as well, which makes it that much better. I've included their Soundcloud because they are a must listen regardless of your EDM preference. Enjoy the FREE DL!
Goin Down (Milo & Otis Unoriginal Mix) by Milo & Otis
And if that hasn't convinced you to check out their other stuff hopefully this will.